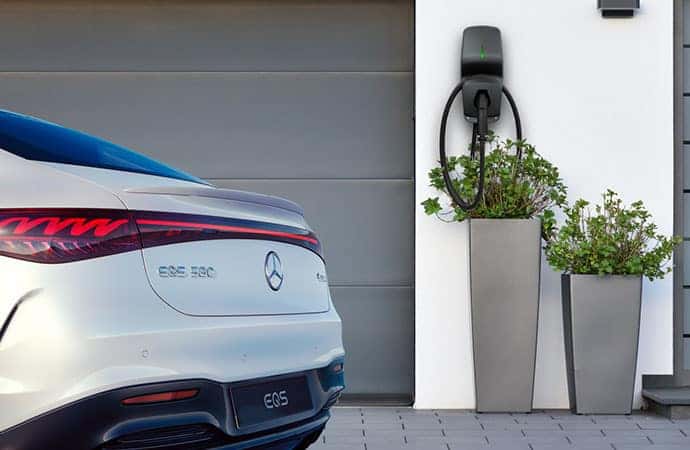 A Premium Home Charging Experience
There's no better place to charge your vehicle than in the comfort of your own garage. That's why Mercedes-Benz Canada has partnered with FLO and Qmerit to provide a premium home charging experience. Mercedes-Electric owners can arrange to have their FLO charging station installed right in your home, so you can charge overnight and be ready to hit the road at a moment's notice.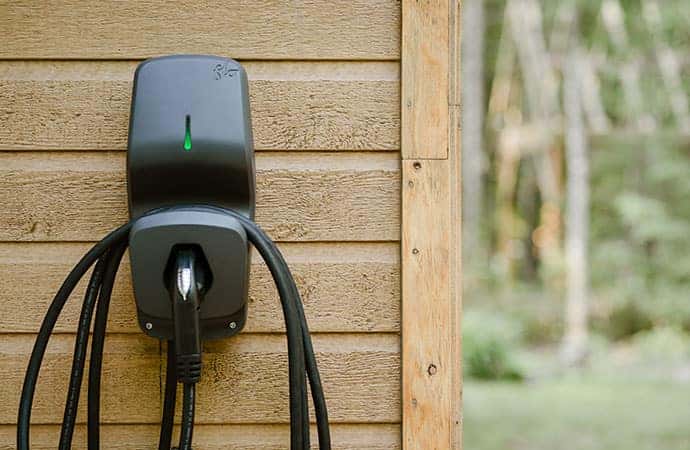 Superior Quality Meets Elegant Design
The FLO Home X5 is a smart Level 2 EV charging station recognized for its absolute durability, the quality of its craftsmanship, and its user-friendliness. Thanks to its NEMA 4X certified all-aluminum casing, the X5 is waterproof and corrosion-proof, making it a perfect solution for either indoor or outdoor installations, including a built-in cable management system to provide a clean and uncluttered setup. The X5 is packed with Smart Features enabling you to activate your charger remotely and, with worry-free Smart Scheduling, you can easily plan your next charge so that you're always ready to meet your next destination.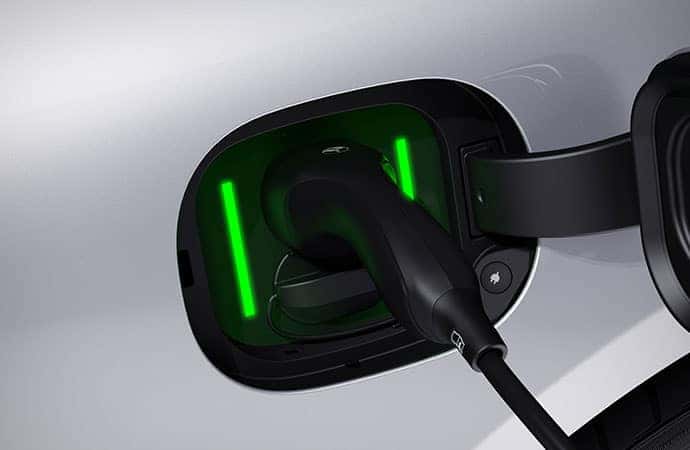 Installing your Home Charging Station
Qmerit provides home charging installation services, and is a trusted and experienced partner to automakers and charging companies in both Canada and the U.S. The online experience is seamless for the customer, allowing for a quick step-by-step process in which the customer can take a few photos and receive a quote, without even being visited by an electrician.