Sumptuous at every step.
From a warm welcome to a "hot stone" massage, every moment in a Maybach is time well spent. Legroom is expansive, with room to recline as you enjoy the extensive amenities.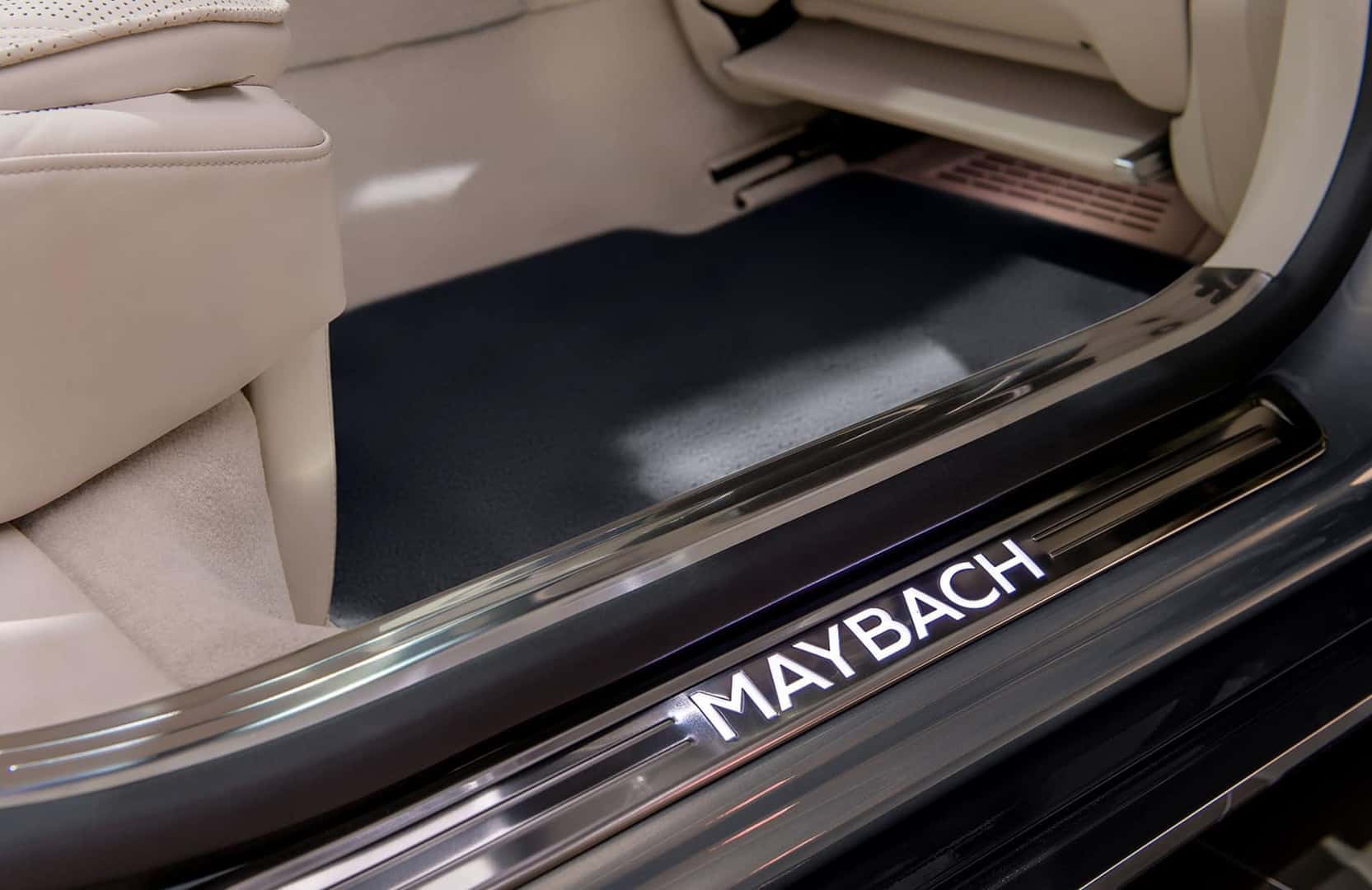 Attentive in its nature.
Twin Executive seats flank a centre seat/business console. Active LED lighting, gesture control and a virtual voice assistant anticipate, learn and respond with a natural feel.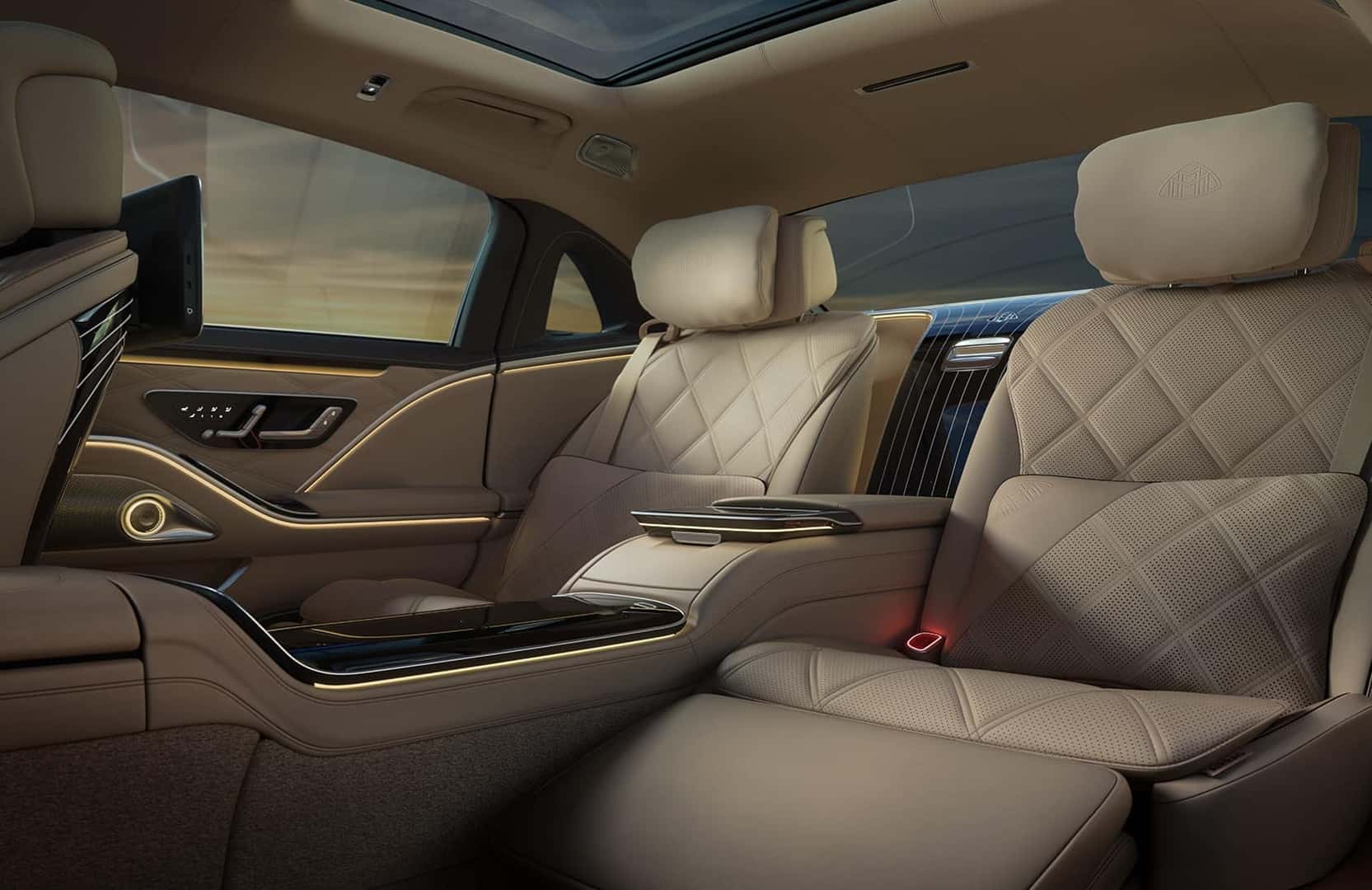 Confident in its elegance.
Every surface conveys the depth of engineering within. Forged-alloy 20″ or 21″ wheels include polished & fluted designs. Eighteen paint choices include 7 unique two-tones.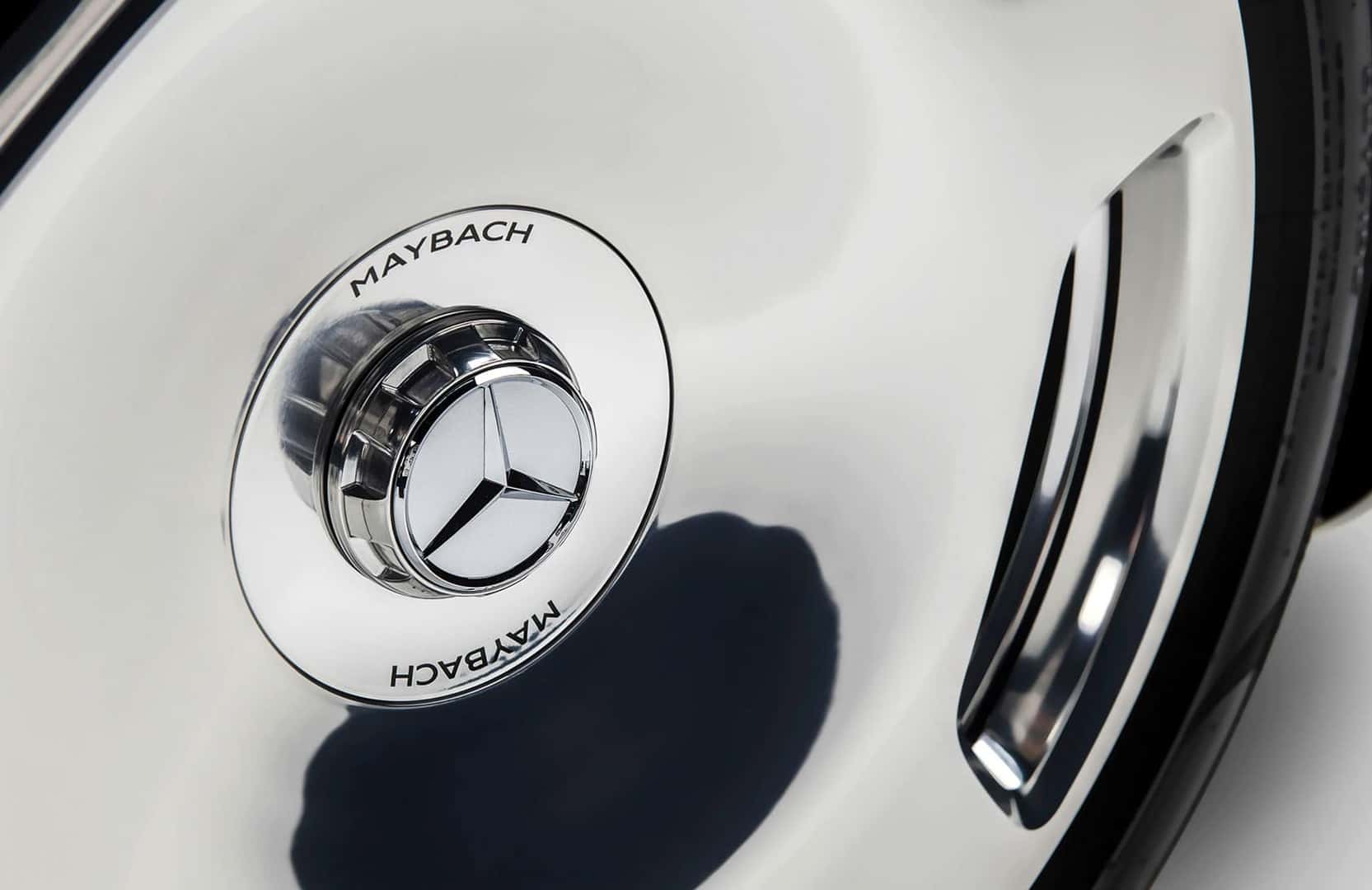 Immersive in new dimensions.
30 speakers with in-seat resonators deliver Burmester High-End 4D sound you can hear and feel and that can be tuned to individual seats with ear-level speakers guiding the driver.